Nicole Kidman Confirms Lenny Kravitz Engagement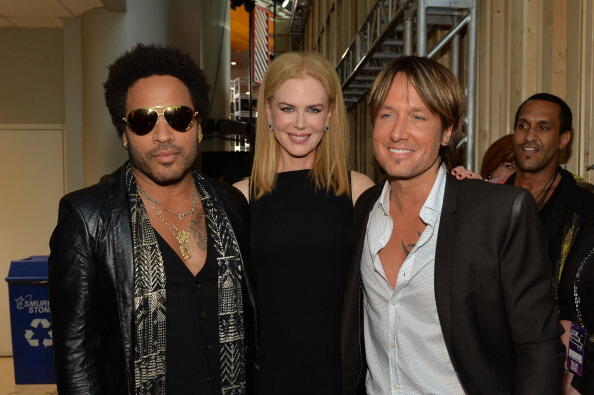 It's no secret Nicole Kidman had a serious love interest before she met Keith Urban and Tom Cruise. Kidman dated singer Lenny Kravitz between 2003 and 2005. What we didn't know – until now – was that they were actually engaged.
Mrs. Keith Urban is currently starring in "Big Little Lies" with Zoë Kravitz. The last name sound familiar. Yes, she's Lenny's daughter. When the Oscar winner was asked about working with Zoë, she replied, "I knew Zoë because I was engaged to her father. It's all in the family! I love Lenny. He's a great guy."
There were engagement rumors for years but this the first time it was confirmed. So why didn't she and Lenny tie the knot? She said, "It just wasn't right. I wasn't ready. We weren't ready."
While this is the first time Kidman has admitted she and Lenny were heading to the altar, it's not the first time she opened up about being engaged. In a 2007 interview with Vanity Fair, Kidman said "I got engaged to somebody … but it just wasn't right. I wasn't ready. We weren't ready." Now we know who the lucky guy was!
Zoë Kravitz appears on the Tonight Show with Jimmy Fallon tonight on NBC.
Source: The Edit