Rihanna Opens Up About "Fluctuating Body" & How She Dresses On A "Fat Week"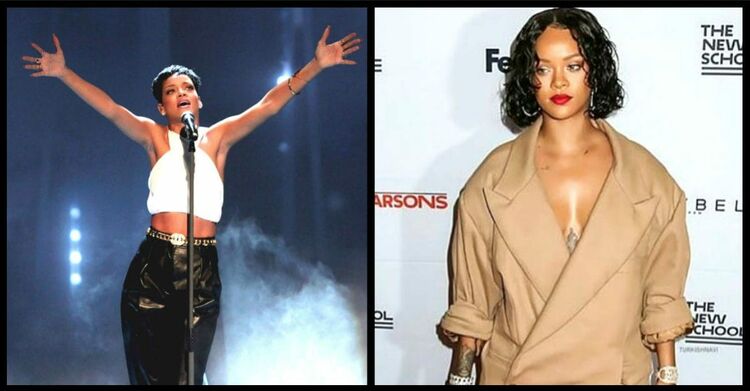 Rihanna has been in the news as of late for her latest fashion and beauty lines.
However, her body has also been a hot topic on the internet. For a while now, bullies have made their way online just to body-shame Rihanna for her appearance.
Perhaps these comments have prompted her to own the situation and spin it in her favor.
Now, the 29-year-old is finally opening up about her "fluctuating body type" and how she adapts to it every single day. Since fashion is such a big part of her life, she is also sharing some tips about dressing herself on days when she feels like her body is a bit different, whether it's bigger or smaller.
Keep scrolling to hear exactly what Rihanna has to say about her body type and how she's taking different steps each day to dress her best!
Thumbnail Photos: Getty // Instagram / badgalriri
[H/T: E! Online]
Instagram / badgalriri
Rihanna has always been known for her music and risk-taking. Recently, she received a lot of hate from online bullies after she gained weight.
Now, she's taking control of the situation and opening up about her body.
Instagram / badgalriri
Rihanna shares how her body can be one way one day and completely different a few days later. The most important part of all?
She's fine with it!
Instagram / badgalriri
In an interview with The Cut, she explained: "Well, I actually have had the pleasure of a fluctuating body type, where one day I can literally fit into something that is bodycon, and then the next day — the next week — I need something oversized; I need a little crop here and a high-waist there to hide that part, you know?"