Beware: Cosmetic Procedures Could Cause Blindness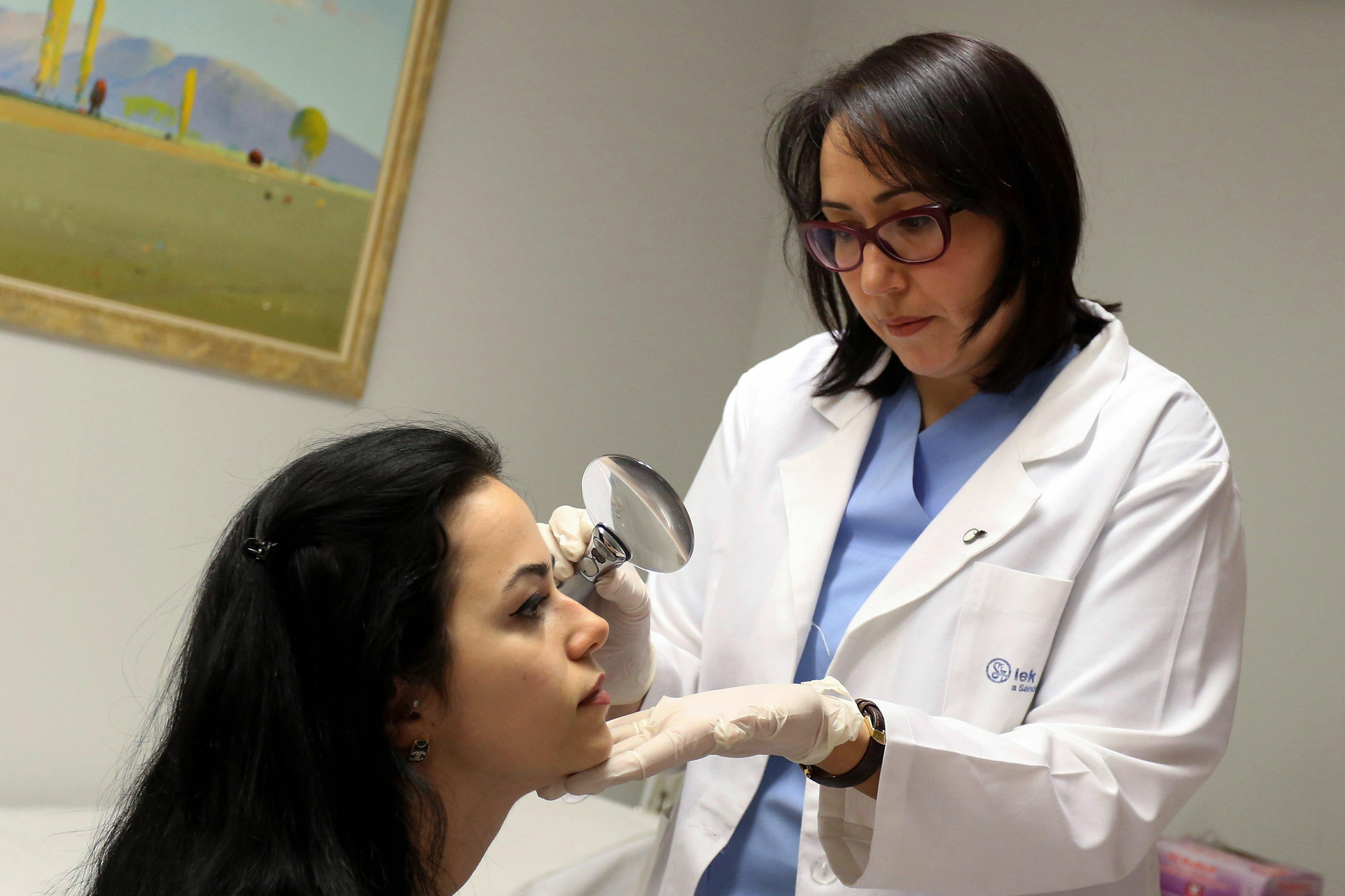 If you're planning on getting a cosmetic procedure...beware. It may be very dangerous to your health including possible blindness. One of the most popular things people are getting is injectable fillers, but doctors in Australia are warning about the risk of blindness from having this procedure.
It's the hyaluronic acid that's in most fillers that's dangerous. This stuff occurs naturally in the body and it helps with hydration, so it's a common ingredient in anti-aging products. But Australian Society of Plastic Surgeons President Dr. Mark Ashton says according to a recent study, there have been more than 100 cases of blindness in patients who had these fillers.
Ashton says the blindness from fillers can happen after an injection anywhere on the face, not just around the eyes. "If you get inadvertent injection of filler in any part of the facial artery, that can travel along the artery all the way up to the corner of the eye and then that goes into the retina," he explains. "The blindness is instantaneous and permanent and can be one or both eyes. No one has been able to successfully fix that blindness."
Not only are some patients going blind, injecting fillers into a facial artery can also cause damage to soft tissue, basically "killing" parts of the face. Ashton says people's noses, foreheads, cheeks, and lips have died just from these fillers. Yikes! Doesn't matter how good you look after getting the fillers, that risk just doesn't seem worth it.
Source: NY Post

Party Marty Mitchell
Want to know more about Party Marty Mitchell? Get their official bio, social pages & articles on Country 107.3 WRWD!
Read more