OJ Simpson's Parole Hearing Will Be Televised Live Today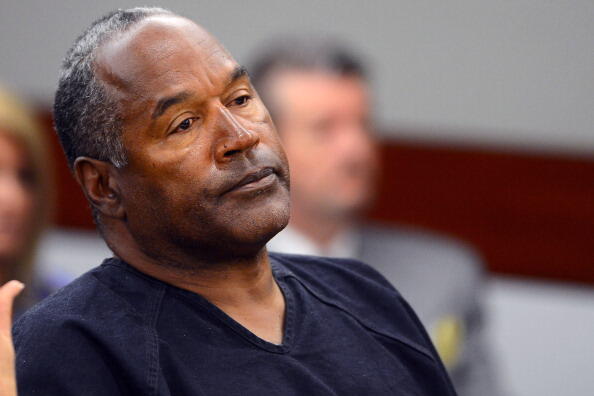 O.J. Simpson and his lawyers will present his case during a live televised parole hearing today (Thursday, July 20th) at 1 p.m. ET.
The hearing will be streamed live from the Lovelock Correction Center in Nevada, where Simpson has been a resident since 2008. The former college and pro football star was sentenced to nine to 33 years for armed robbery and kidnapping following a scheme to break into a room at the Palace Station hotel in Las Vegas to steal sports memorabilia.
Simpson denied that he broke into the room and that he held people at gunpoint, but did admit to taking the items, which included memorabilia that he said belonged to him.
Simpson was granted parole on some of the armed robbery convictions in 2013, but he still had to serve at least four more years due to assault with a deadly weapon charges and other weapon-related charges.
Simpson, now 70, was sentenced to 13 years after he was acquitted in "The Trial of the Century" back in 1995 in the double murder of his ex-wife, Nicole Brown Simpson and Ron Goldman.
ESPN's Jeremy Schaap will anchor a special 90 minute "Outside the Lines" on Thursday about the events surrounding the hearing. Earlier this year, the network won its first Oscar for the highly-accalimed "30 for 30" event series, "O.J.: Made in America," directed by Ezra Edelman.
If four of the six members of the parole board vote to release Simpson he will be released by October 1st of this year.

Party Marty Mitchell
Want to know more about Party Marty Mitchell? Get their official bio, social pages & articles on Country 107.3 WRWD!
Read more