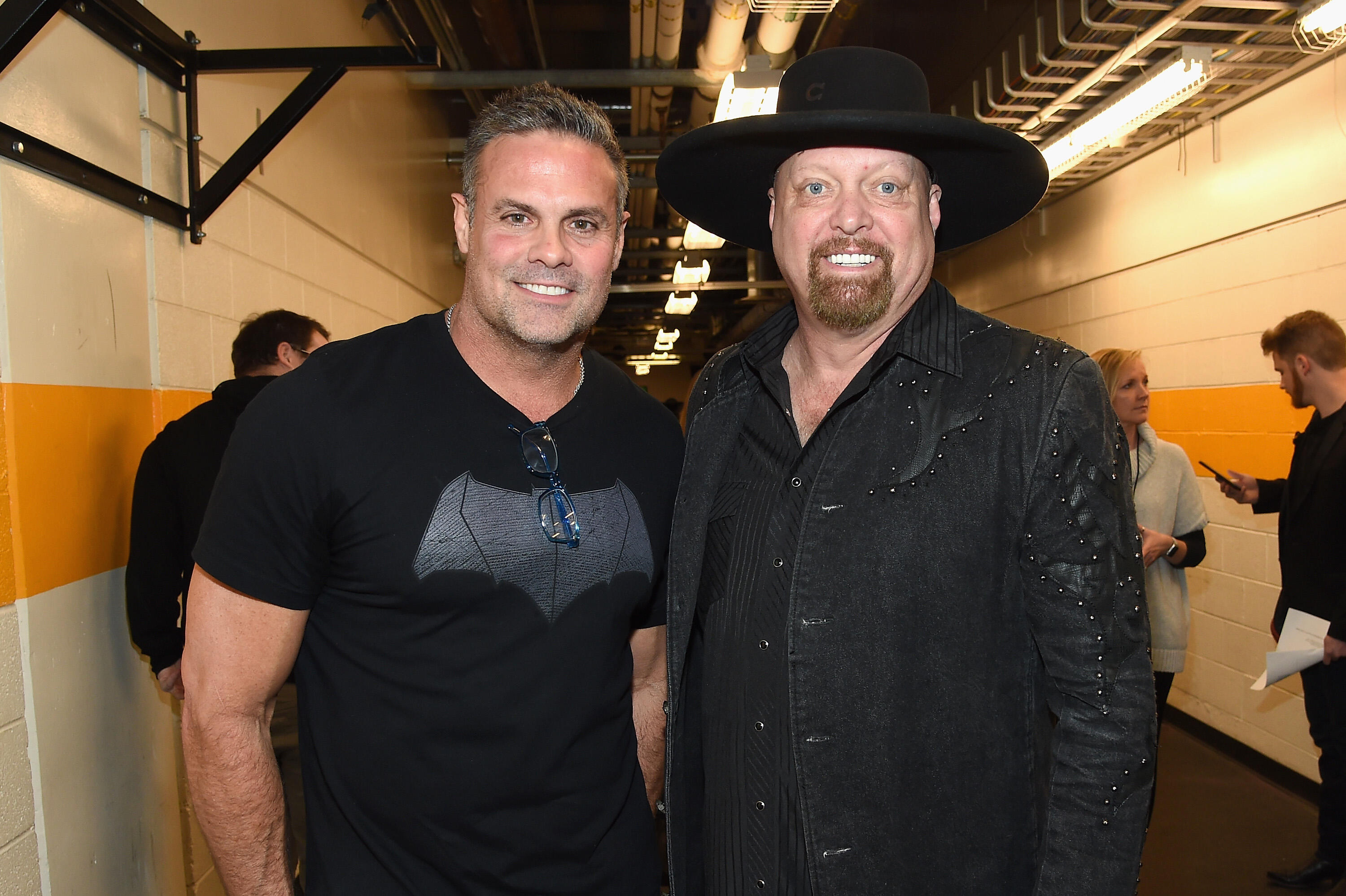 A Press Release From Montgomery Gentry's Record Label:
"It is with great sadness that we confirm that Troy Gentry (pictured above on left), half of the popular country duo, Montgomery Gentry, was tragically killed in a helicopter crash which took place at approximately 1:00pm today in Medford, New Jersey. The duo was scheduled to perform tonight at the Flying W Airport & Resort in Medford. Troy Gentry was 50 years old.
Details of the crash are unknown.
Troy Gentry's family wishes to acknowledge all of the kind thoughts and prayers, and asks for privacy at this time."
We will keep you updated as more information is released.
Other sources report:
Troy Gentry, best known as one half of the country music duo Montgomery Gentry, was killed in a helicopter crash in Pennsylvania on Friday, according to various sources.
The crash happened in Burlington County, New Jersey around noon, according to NBC Philadelphia. Two people died in the crash. The other half of Montgomery Gentry, Eddie Montgomery, was not on the helicopter, according to WLEX.
A Montgomery Gentry concert planned for Friday at the airport was canceled an hour after the crash, according to the report.
Gentry and Montgomery have performed together since the 1990s and formed Montgomery Gentry in 1999. The duo is best known for their singles "My Town," "Daddy Won't Sell The Farm," and "Gone."