9/11 Memorial Observances - Dutchess County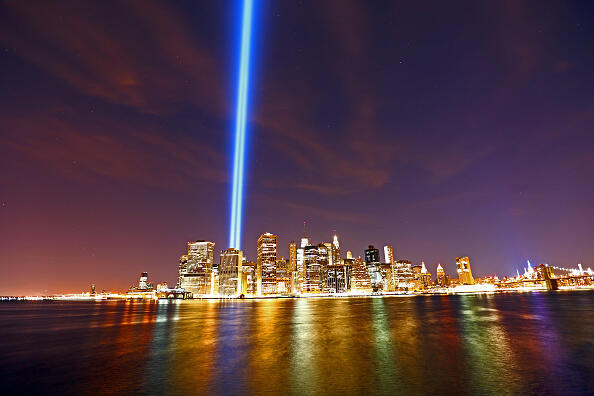 2017 - 9/11 Memorial Observances - Dutchess County
Memorial ceremony — City Hall 9/11 Memorial, Poughkeepsie City Hall, 62 Civic Center Plaza, Poughkeepsie. September 11th at 9:00am.
Memorial service — Van Wyck Hall, 1095 Main St., Fishkill. 8:30 a.m. Sept. 11. Mayor James Miccio, Deputy Mayor Peter Phillips and the trustees of the Village of Fishkill will hold a memorial service. In addition to conducting a solemn service relating to the events of 16 years ago, the Fishkill Exempt Fireman's Benevolent Association, Village of Fishkill Police Benevolent Association and Village of Fishkill will also pay respects to deceased members of the Village of Fishkill fire and police departments. 845-897-4430. www.vofishkill.us
Memorial event — Stringham Park Memorial Plaza, Stringham Road, LaGrange. 8:30 a.m. Sept. 11. Annual memorial event sponsored by Rotary Club of LaGrange Sunrise. www.lagrangerotaryny.org
Remembrance ceremony — Sgt. Mark C. Palmateer Memorial 9/11 Park, Old Hopewell Road and Route 9, Wappingers Falls. 8:30 a.m. Sept. 11. Town of Wappingers will conduct its annual remembrance ceremony. The park has recently undergone various improvements and new signs will be unveiled. 845-240-8319. www.townofwappinger.us
Memorial ceremony — Mesier Park and Homestead, East Main Street and Route 9D, Wappingers Falls. 6 p.m. Sept. 11. 845-297-8773. www.wappingersfallsny.gov/calendar
Memorial service — New Hackensack Fire Company, 217 Myers Corners Road, Wappingers Falls. 6 p.m. Sept. 11. Ceremony to honor all the lives lost on Sept. 11, 2001, including first responders and those who continue to face health challenges from that day. Event held rain or shine. 845-297-3897. www.nkfd.org
Candlelight ceremony — Paul Tegtmeier Memorial Site, Hackett Hill Park, 59 E. Market St., Hyde Park. Sept. 11. Candles will be distributed at 6:30 p.m. with ceremony at 7 p.m. Local firefighters will participate. Presented by the Paul Tegtmeier Memorial Committee to honor this hometown hero as well as all those who lost their lives on 9/11. 914-475-1335; 845-702-8358
Memorial Ceremony – East Fishkill Town Hall beginning at 6:30pm
Memorial event — Dutchess Stadium, Sept. 16. Sixth annual event sponsored by Hudson Valley Guns & Hoses, an organization of firefighters and law enforcement officers of the Hudson Valley. Event starts at 1 p.m. with the public safety softball series final games including the championship at 5 p.m. New this year – Cornhole Tournament that begins at 2:00pm.
The annual 9/11 memorial ceremony will be held at 6 p.m.
Following the ceremony, Hudson Valley's Bravest will take on Hudson Valley's Finest in a baseball game. Game followed by fireworks. www.hvgunsandhoses.org
Source: dutchesstourism.com

Party Marty Mitchell
Want to know more about Party Marty Mitchell? Get their official bio, social pages & articles on Country 107.3 WRWD!
Read more