Today 9/11 Day: A National Day of Service and Remembrance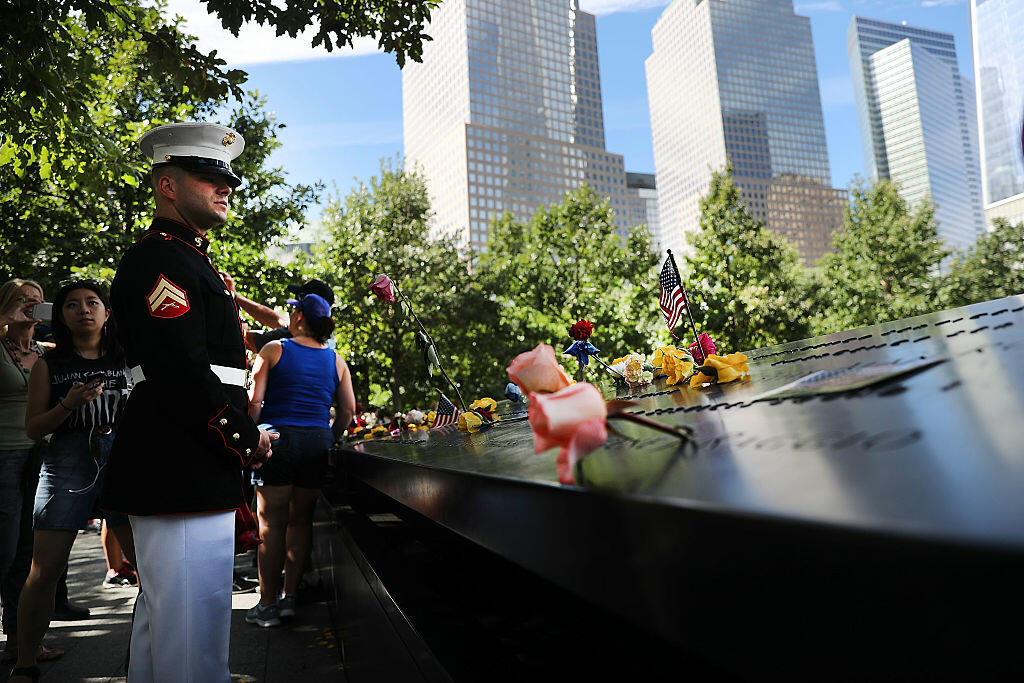 We all remember where we were on this day 16 years ago, September 11th, 2001. Today and everyday, we remember those we lost on our nation's darkest day.
We pay tribute to the 9/11 victims, survivors, and those who rose up in service in response to the attacks. Honor this day by something as simple as a random act of kindness.
The initial numbers are indelible: at 8:46 am, Tower 1 was hit, and then at 9:03 am, Tower 2. Shortly after, at 9:37am, Flight 77 crashed into the western façade of the Pentagon in Washington, D.C. – and finally, at 10:07am, Flight 93 went down in a Pennsylvania field.
The burning towers stood for 56 minutes and 102 minutes, respectively. Time they took to fall: 12 seconds. From there, they ripple out.
Total number killed in attacks: 2,977
Number of first responders killed killed: 414
Number of first responders injured: 2,000
Number of nations whose citizens were killed in attacks: 115
Age of the greatest number who died: between 35 and 39
Number of families who got no remains: 1,717
Number of victims who remain unidentified: 1,133 (41% of the total).
Estimated units of blood donated to the New York Blood Center: 36,000
Total units of donated blood actually used: 258
Number of people who lost a spouse or partner in the attacks: 1,609
Estimated number of children who lost a parent: 3,051
Percentage of Americans who knew someone hurt or killed in the attacks: 20
Tons of debris removed from site: 1,506,124
Jobs lost in New York owing to the attacks: 146,100
Total FEMA money spent on the emergency: $970-million
Estimated amount donated to 9/11 charities: $1.4-billion
Estimated amount of money it cost to plan and execute the 9/11 attacks: $500,000
What will you do today on 9/11 to honor those lost that tragic day. Perhaps take time out to help others in need and hug your family. Tell the them how much they mean to you.

Party Marty Mitchell
Want to know more about Party Marty Mitchell? Get their official bio, social pages & articles on Country 107.3 WRWD!
Read more