Country Singer/Songwriter Lari White Has Passed Away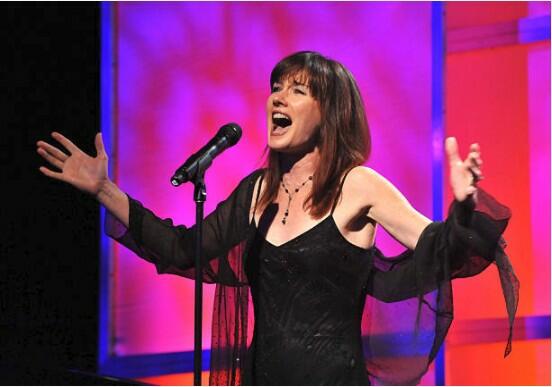 Country singer/songwriter Lari White has sadly lost her battle with cancer Tuesday at the age of 52. White was diagnosed two months ago in November with advanced peritoneal cancer. She is survived by her songwriter husband, Chuck Cannon, as well as their two daughters, M'Kenzy and Kyra Ciel, and a son, Jaxon.
Lari was my first country artist interview when I began working at WRWD in 1994. I remember Lari calling the studio hotline during my afternoon show. I was unaware she would be calling me. Lari introduced herself and thanked me for playing her first hit (just released with videos below), "That's My Baby." I was so impressed that she took the time to call me personally. We chatted live on the air. Lari was so genuine. kind and sweet. I felt like we knew each other for years. I knew I made the right decision to work in country music after our conversation. I often think fondly about our conversation.
Lari started out in the gospel group The White Family Singers. She went solo and moved to Music City in 1988, and soon after took first place on the Nashville Network's talent competition, "You Can Be A Star".
Lari released her Rodney Crowell-produced debut album "Lead Me Not" in 1993, but it was her 1994 album "Wishes" that spawned her first Top Ten hit, "That's My Baby." That was followed by "That's How You Know (When You're In Love)," and "Now I Know," which also landed in the Top Ten and the album went on to be certified Gold by the RIAA.
She also had great success as a music producer, co-producing Toby Keith's 2006 hit album "White Trash With Money," as well as Billy Dean's "Let Them Be Little," and she also wrote songs for artists like Sarah Buxton and Danny Gokey.
She also did some acting. Her biggest role turned out to be a performance with Tom Hanks at the end of "Cast Away".
Check out highlight's Lari music and acting careers
R.I.P. Lari Thank you for introducing me to country music.
Source: Billboard

Party Marty Mitchell
Want to know more about Party Marty Mitchell? Get their official bio, social pages & articles on Country 107.3 WRWD!
Read more