Philly Donut Shop Introduces 'Tom Brady's Butterfinger'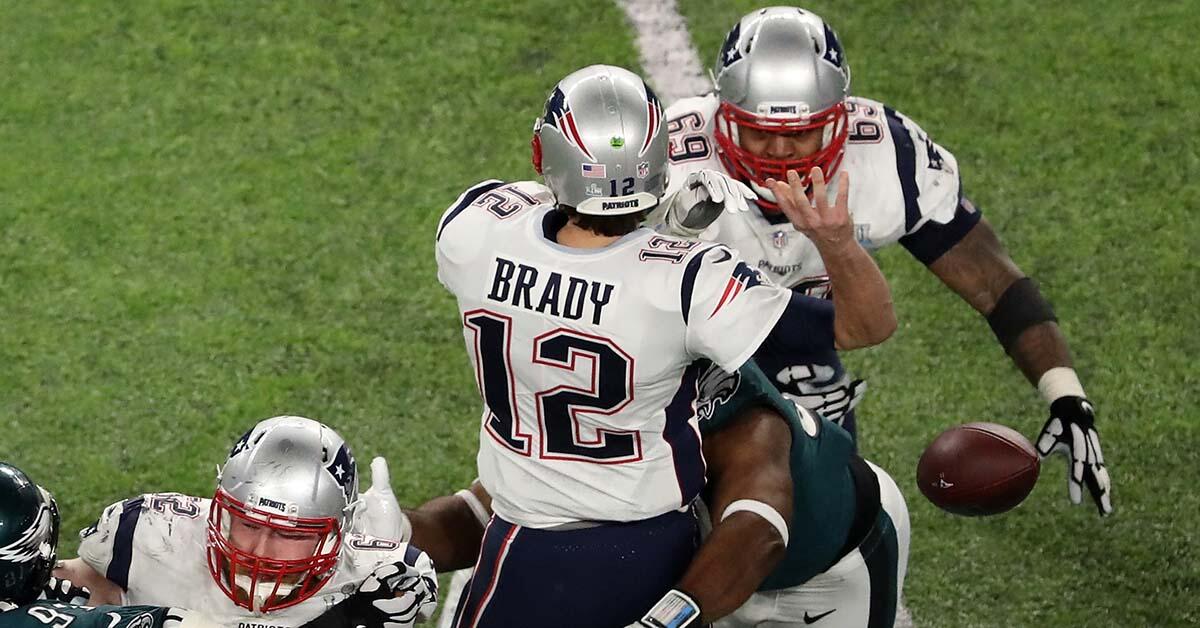 The Philadelphia Eagles and their fans are celebrating their Super Bowl 52 win over the New England Patriots in various ways.
One of the creative ways is the latest menu offering at a vegan donut shop in Philly that proves even the vegans in Philly have a sense of humor.
The menu's latest culinary pleasure is a donut aptly named "Tom Brady's Butterfinger" in honor of the wide open catch he missed on the only part of a trick play that wasn't tricky—a ball that bounced off both of Brady's hands as he ran out in the flat without an Eagles within 10 yards of him.
To make matters worse, it was his counterpart—and Super Bowl MVP—Nick Foles of the Eagles who caught a pass on a trick play for a TD on a crucial fourth and 1 in the final minute of the half.
"Our inspiration for this donut was Tom Brady's performance during the Super Bowl." Dottie's Donuts co-owner Jeff Poleon says. "Additional inspiration came from the way Foles handled the ball. Watching Foles defeat Brady we knew we had to do one final Super Bowl themed donut. It is too SWEET of an opportunity and we couldn't let it slip through our fingers!"
As noted, Dottie's Donuts is a vegan establishment, so "Tom Brady's Butterfingers" isn't made with ingredients one would typically associate with an item bearing such a name. Instead, the treat "is a yeast raised donut with our chocolate glaze dipped in a house made crumbed Butterfinger candy."
Something tells me it's a buttery treat.
Well, unless you are a Patriots fan, in which case it tastes like sadness.
Check out the videos behind the creation below
Source: Sportress Of Blogitude

Party Marty Mitchell
Want to know more about Party Marty Mitchell? Get their official bio, social pages & articles on Country 107.3 WRWD!
Read more