Derek Jeter and wife Hannah expecting a baby girl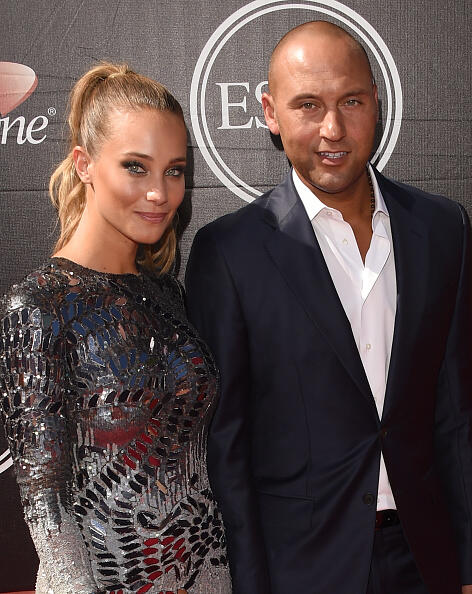 Legendary New York Yankee and future Baseball Hall of Famer Derek Jeter and his beautiful wife, Hanna have some exciting news!
Hannah, a former Sports Illustrated Swimsuit cover model, revealed in an essay in The Player's Tribune today (Monday Feb. 13th) posted below that they are expecting their first child in May.
Interesting timing since Derek will be honored by his former team at Yankee Stadium. The New York Yankees announced that the former shortstop will have his No. 2 retired and will be honored with a plaque in Monument Park on May 14 which happens to be...you guessed it...Mother's Day against Houston. Imagine if Hanna gave birth on the same day. Let's hope the timing works out well.
Jeter retired after the 2014 season and spent his entire 20-year career with the Yankees, winning five World Series titles. A 14-time All-Star, Jeter had a .310 career average and 3,465 hits.
Jeter's No. 2 will be the 21st number retired by the Yankees. Longtime teammates Andy Pettitte. Bernie Williams and Jorge Posada had their numbers retired in 2015.
Congratulations to Derek and Hannah!
Check out the link below.