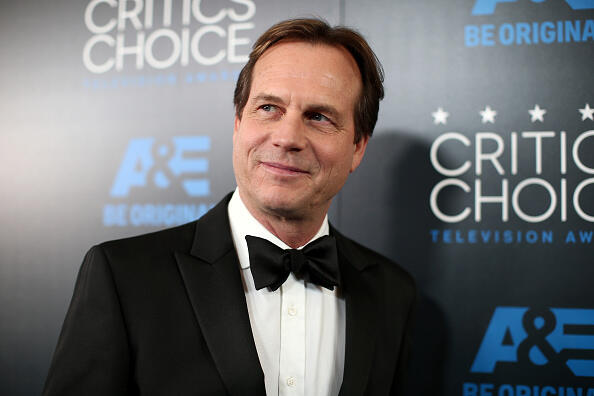 Actor Bill Paxton, best-remembered for roles in Titanic, Apollo 13, Aliens, Weird Science, Twister, and True Lies and TV's "Big Love" passed away Saturday at the age of 61 following unspecified surgery.
Sources say that following a heart operation, Paxton died from a stroke.
A family representative confirmed the death to ABC News. "It is with heavy hearts we share the news that Bill Paxton has passed away due to complications from surgery," the statement said. "A loving husband and father, Bill began his career in Hollywood working on films in the art department and went on to have an illustrious career spanning four decades as a beloved and prolific actor and filmmaker. Bill's passion for the arts was felt by all who knew him, and his warmth and tireless energy were undeniable." "We ask to please respect the family's wish for privacy as they mourn the loss of their adored husband and father."
Paxton also starred in the cult classic Near Dark , Streets of Fire. He received four Golden globe nominations for his role in HBO's drama, Big Love, which aired from 2006 to 2011 and an Emmy nomination in the History Channel miniseries Hatfields & McCoys. Most recently, Paxton starred in the CBS drama Training Day.
Bill Paxton is survived by two children, James and Lydia, and his wife of nearly 30 years Louise Newbury.
In Bill's final interview (below), he shares his memories including in living in Dallas and going with his family to see President JFK's motorcade in November 23rd, 1963 shortly before the President was assassinated.